MAKING KIN
by Sofie B. Ringstad (2021, Kunsthochschule Weißensee)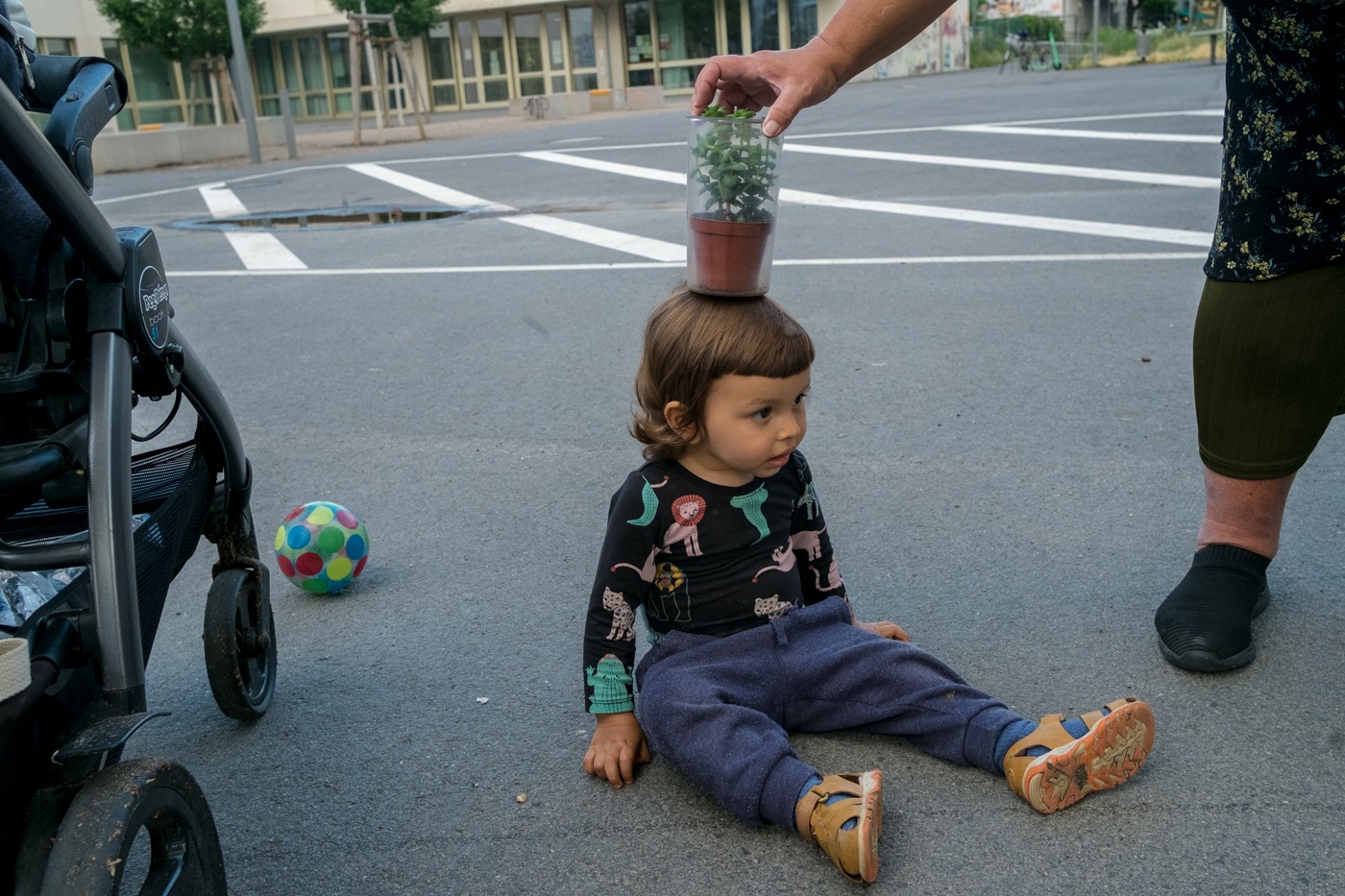 Making Kin is a performative research work by Sofie B. Ringstad, which took place in July 2021. In it, she acquired a generic, petite plant as her constant companion over a one-week period. During this time, the plant was fully integrated in Ringstad's daily Berlin life: Tending to her visiting mother, going to medical appointments, putting her child to sleep and seeing the Yayoi Kusama retrospective in Gropius Bau.
The segregation between plants and animals – and thus, humans – has been blurred in the Western world since the German botanist Wilhelm Friedrich Phillip Pfeffer created the first time lapse movie of plants in 1896. In it, he proved their extensive movements, revolutionizing the general view of the global floras, which up until that point had been limited to objecthood.
[1]
Making Kin functioned as a modern-day Pfeffer experiment, in the sense that it attempted to show the mobility of plants, on multiple levels.
On one hand, the work is a reflection on contemporary currents in ecofeminist discourses, such as Donna Haraway's calling for inter-species perspectives, and in particular the infamous phrase "making kin, not babies". By including the plant in her routines, Ringstad questioned what such a 'making of kin' might actually entail, what social mobility a plant is able to have in anthropoid terms, and indeed, if this shift is one the plant will benefit from – or if it yet again ends up being a well-intended, but human-centric venture.
As an extension of these questions, the work must crucially also be viewed from the side of the plant. Totally detached from its roots (sic), it's only trace of nativity is its "Plant Passport", stamped industrially on the side of its pot. Could the plant, by engaging in human activities, be granted some form of autonomy or changed status by the people it meets on its way? Could its ability to move, in literal and contextual terms, challenge it's "juridical impossibility to ever become kin"? Could it be considered as an animate being with personhood, as is the case in a number of Indigenous languages, such as Inuktitut and Potawatomi?
[2]
The recognition of these aspects in the plant also demanded further reflection on mobility on the side of the artist. During the performative research period, Ringstad was visibly pregnant with her second child. By adopting the plant as an actual individual to care for, she created a visual manifestation of the altered social role she has embodied since becoming a mother, as the plant ultimately added to her daily responsibilities of care-work, logistics and offering financial and bodily security.
---
[1]
Mancuso, S., 2017,
The Revolutionary Genius of Plants
, p. 21-23, Atria Books, New York.
[2]
Haapoja, T., 2021,
On Belonging
, p. 15-16, Finnish Institute in Germany, Berlin.
---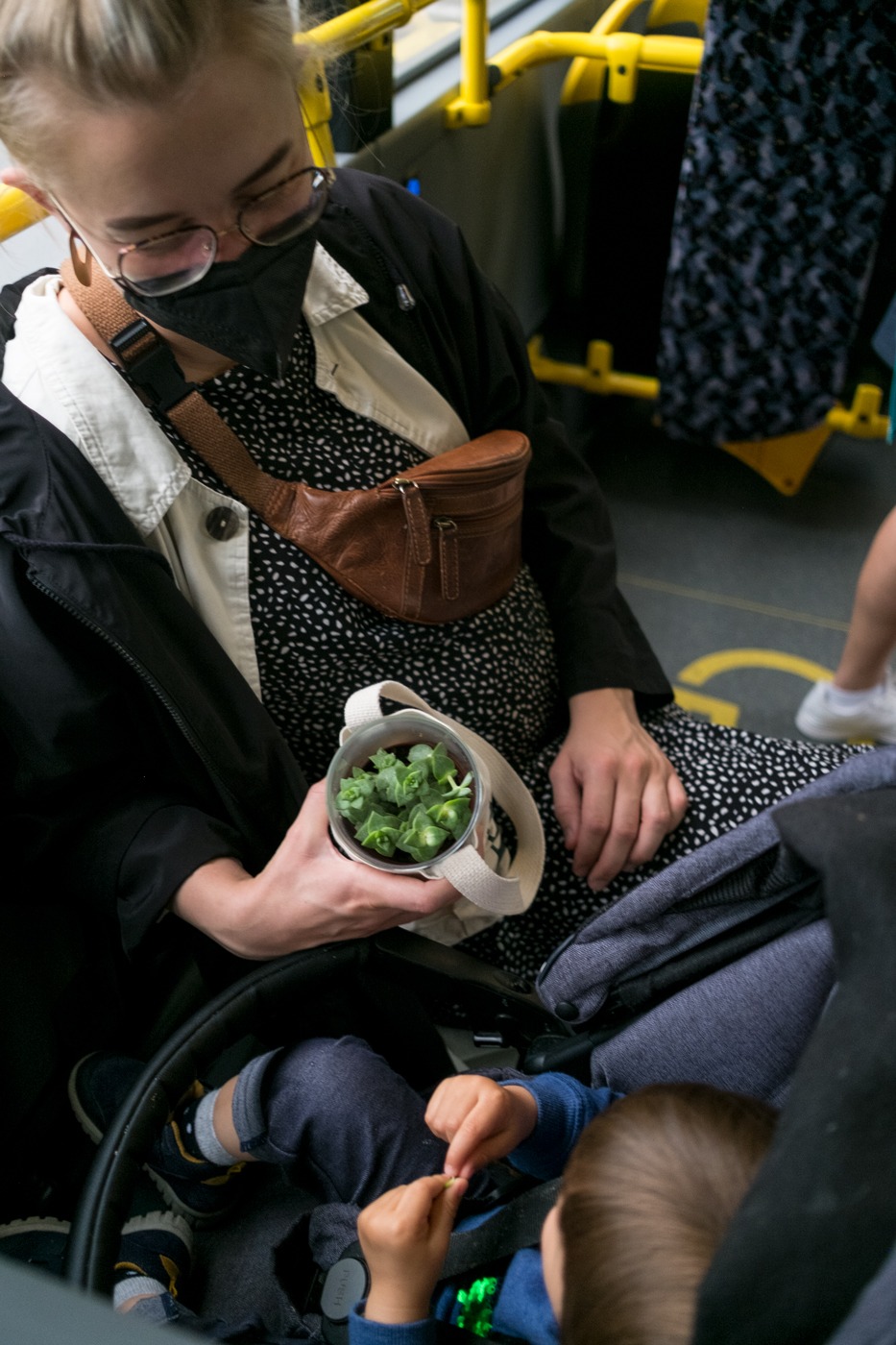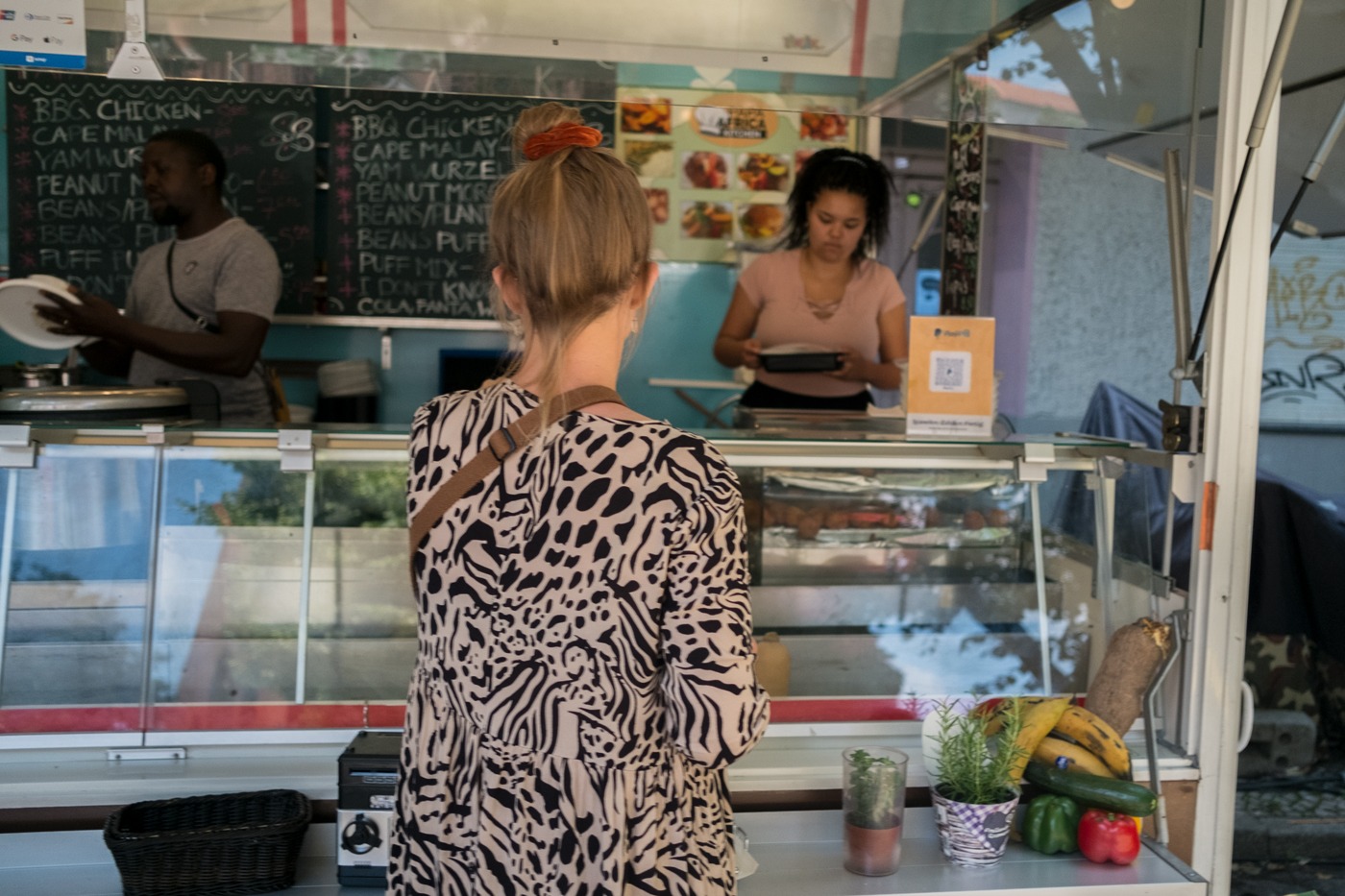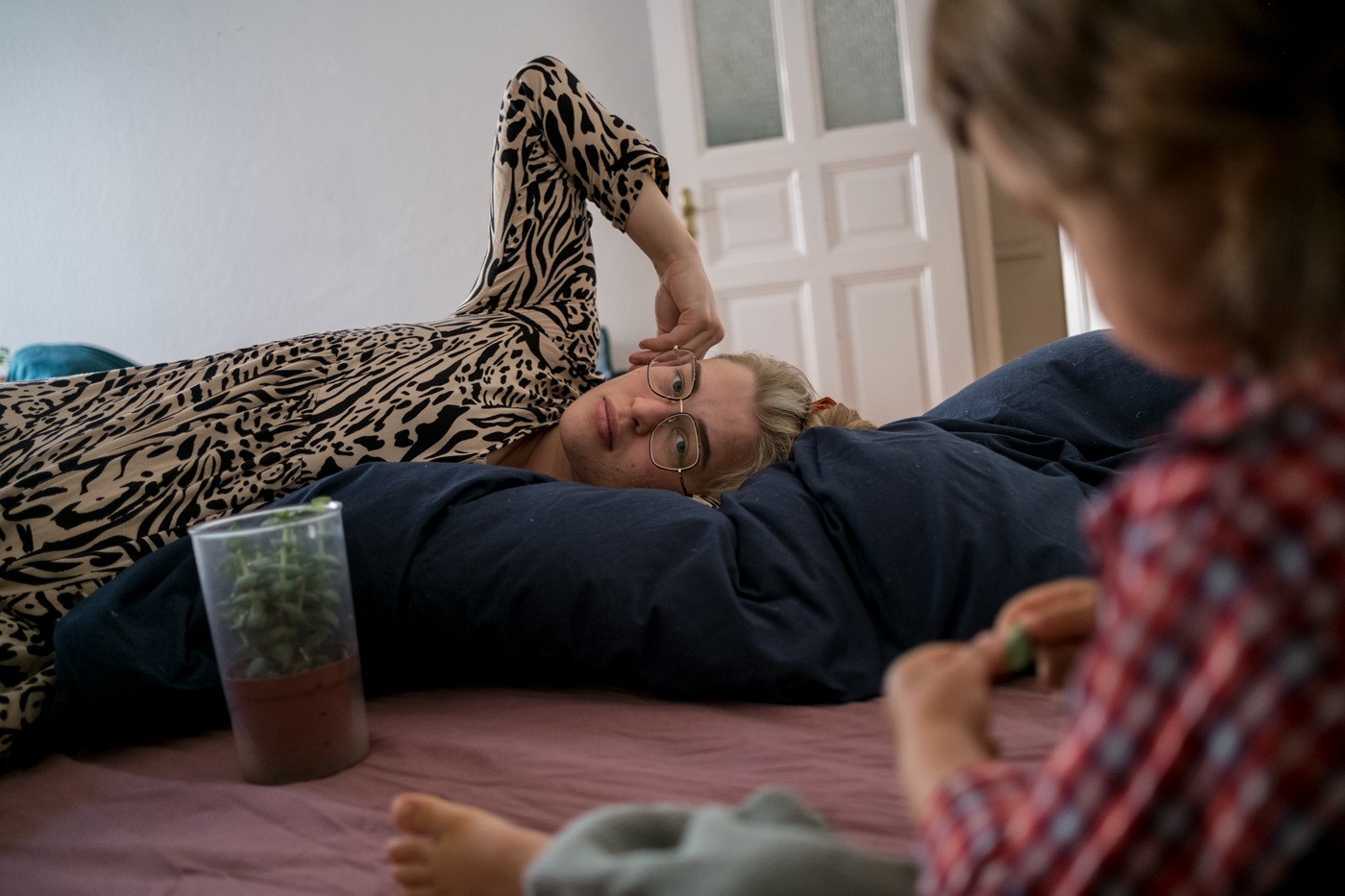 ---